CPA Services in Dallas, TX
Formed in 2005 but with over 50 years of experience in performing financial audits, SOC attest services, as well as tax planning, Vail & Park, P.C. has an established process to provide businesses with an accurate picture of their financial reporting, internal controls, and tax compliance.
We recognize that running a business is not easy. Even if you have basic accounting services taken care of, there may be the need for additional accounting help. Your business may require SOC attestation to prove that you have the necessary controls in place to operate the business effectively. You may also need financial audits conducted by a third party to ensure that those actively involved in your finances are acting accordingly. Our tax accountants can even help with payroll accounting, bookkeeping, and quarterly tax reports!
At Vail & Park, P.C., we give executive leadership the support to run their businesses with confidence as well as plan strategically to achieve future goals. This is made possible by a diverse team of professionals at Vail & Park, P.C. who combine exemplary practices, unique experiences, the best in-class service capabilities, and the dedication to help our clients succeed.
Our Services
Industries
401(k) Plans
Municipalities (Yellow Book Audits)
Real Estate / Construction
Service Organizations
Healthcare
Manufacturing
Technology
Our Mission and Vision
"We are dedicated to increasing trust in business as well as leading clients to achieve success in their individual or corporate goals. We deliver confidence in financial reporting, internal control environments, as well as state and federal tax compliance."
Our vision is to be the most trusted C.P.A. firm in Dallas/ Fort Worth focused on serving our clients with professionalism, integrity, and top-notch service. We take pride in our clients' enthusiasm to recommend our Firm for the personalized approach we take with each client to ensure the highest quality services at excellent value.
Our Leadership
Mike Vail, CPA

-Managing Shareholder and Peer Reviewer
Matt Chen, CPA
-Shareholder and Peer Reviewer
We are proud of our affiliation with these organizations!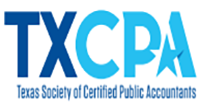 Proudly Serving
Richardson, TX | Dallas, TX | Plano, TX | Garland, TX | North Dallas, TX | Frisco, TX | Allen, TX | Irving, TX | Arlington, TX | Fort Worth, TX
Contact us